---
---
---
Home


Click here to obtain CME credits for the ECNP 2018
Welcome to the website of the European Accreditation Committee in CNS (EACIC).
E-learning programmes available through this platform
Participate into e-learning activities available through the EACIC platform and learn the best on New Advances in Psychiatry. These programmes offer the possibility to access latest scientific findings and share expert opinion. Each programme has been CME accredited to ensure the highest possible value of your education.
Click here to view and follow current CME accredited e-learning programmes.
Get your CME credits
Participate to the program from you office or house and get you CME credits. It is easy and fast. Just complete the evaluation form and Q&A at the end of each program.
Click
here
to view the list of CME accredited events and get your credits.
Recurring partnership with online platforms in CNS
EACIC has granted CME Accreditation to a number of CNS educational programmes on the following platforms :
ORUEN - The CNS Journal
Independent platform for healthcare professionals

Oruen is the leading medical channel and independant platform committed to improving communication and education with the goal of optimising patient care and outcomes. For several years, EACIC have developped a recurring partnership.
Click here to read: ORUEN - The CNS Journals (EACIC CME Accredited).
Click here to view: ORUEN Multimedia CME Content (EACIC CME Accredited).
The Corpus
Online independent medical education initiative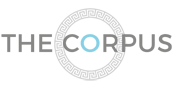 The Corpus Digital Table is state-of-the-art online videoconferencing platform, which enables healthare professionals to learn from, speak with and question the greatest minds in modern medicine.
Click here to sign in and access The Corpus EACIC CME Accredited programmes in CNS.
---