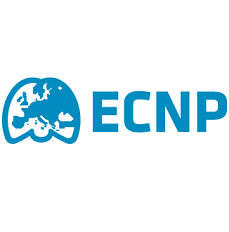 The ECNP is committed to ensuring that advances in the understanding of brain function and human behaviour are translated into better treatments and enhanced public health.
ECNP's goals
Support innovative research in the convergent disciplines of neuropsychopharmacology and facilitate the communication of ideas, discoveries and best practices.
Encourage the scientific activities of countries in Europe and co-ordinate the development of common European standards.
Promote the entry of young scientists into the field and support their ongoing professional development.
Provide guidance and information to the public on matters relating to brain function and the treatment of brain disorders.
Facilitate dialogue with regulators, government bodies, international agencies and industry.
To achieve its aims, ECNP organises a wide range of activities, programmes and events across Europe. These include the annual ECNP Congress, attended by 4,000-6,000 neuroscience researchers and clinical practitioners each year.
For the communication and cross-fertilisation of research results and ideas in the field of neuropsychopharmacology.
Although the ECNP emphasies the importance of accreditation and was instrumental in bringing it about, the EACIC has always been an independent institution. However, the fruitful collaboration between the two bodies has led to the accreditation of every annual ECNP congress since 2000. The accreditation of these congresses by the EACIC has emphasized the growing importance of CME accreditation for European delegates. Every year, at ECNP congresses a significant number of on-line electronic evaluation forms are completed, allowing for an objective and independent assessment of the quality of the scientific events and hence contributing to improving their scientific standards. The seeks the accreditation for its annual congresses, as well as promoting the European accreditation for scientific programmes and of the satellite symposia organised during ECNP Congresses.
ECNP Congresses: https://2019.ecnp.eu/